Smart Home Automation Wiring & Smart Switching Installation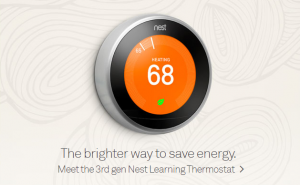 YOUR THERMOSTAT MAY HAVE MORE CONTROL OVER YOUR ENERGY BILLS THAN YOU DO!
At Black Bear Electric, Inc., we love how thermostats make it easy to keep homes and businesses comfortable, but they can do a lot more than that. Depending on how modern your thermostat is and how you use it, the technology can save you a bunch of money (or drive your expenses up). That is why we love installing Nest systems.
Nest provides intelligent, ENERGY STAR certified thermostats for homes and businesses. The thermostats learn the temperatures you prefer — and when you prefer them. By conditioning spaces when you're present and hibernating when you're gone, a Nest thermostat can save a bunch of energy and make your life more comfortable and convenient. Not only that, the thermostat itself is sleek, intuitive, and beautiful. Our team knows how to install this cutting-edge technology in your home or business and set you up for years of savings.
For more than three decades, we've served home & business owners in Aurora Colorado by helping them save energy and stay comfortable. Our installers are punctual, helpful, and dedicated to doing the job right the first time. Contact us today to learn more about Smart Home Automation Wiring & Smart Switching Installation!
BOOK YOUR RESIDENTIAL ELECTRICAL SERVICES TODAY