Underground Locates & In Wall Wire Tracing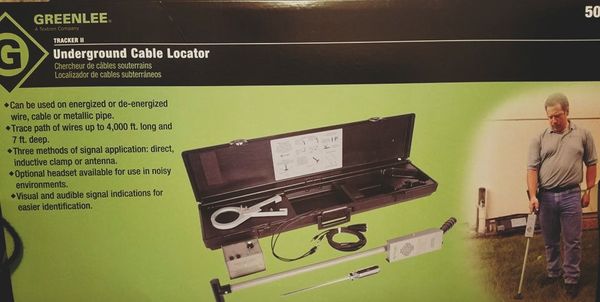 IF YOU'RE GOING TO DO ANY KIND OF EXCAVATION, IT'S A GOOD IDEA TO KNOW WHAT'S GOING ON IN THE GROUND BENEATH YOUR FEET!
Digging without checking first can damage pipes, lines, and mains responsible for delivering utilities in your community. Black Bear Electric, Inc. is excited to offer a simple solution for locating electrical infrastructure on your property: an underground cable locator. Our expert technicians can give you essential insights to guide your excavations all for 194.99
When you choose Black Bear Electric, Inc. for underground locating, you access certified professionals and cutting edge technology. We bring proven gear to your property and use it to sense wires, cables, and metallic pipes up to seven feet deep. Using our locator, we'll trace the path of cables and mark it with flags, chalk, or paint so you never have any doubt as to where you need to excavate with caution. We're efficient, careful, and always ready to go the extra mile to make sure you have all the information you need to proceed with confidence.
A bunch of municipal infrastructure does its job out of sight, buried in the dirt. Prevent expensive accidents and frustrating delays by letting our team steer you around cables, wires, and pipes. Learn more about this affordable service today!
BOOK YOUR RESIDENTIAL ELECTRICAL SERVICES TODAY